P
atricia Morrisroe grew up in Andover, Massachusetts and graduated from Tufts University with a B.A. in English. After spending a year as a reporter and film critic at the Lawrence Eagle-Tribune, she received an M.A. in Cinema Studies at NYU. As a contributing editor at New York magazine, she wrote over fifty features, including several dozen cover stories. Patricia's work has also appeared in Vogue, Vanity Fair, the New York Times, Travel & Leisure, the Sunday Times Magazine (London) and Departures.
In 1988, the controversial photographer Robert Mapplethorpe selected her to write his biography. A year later, several months after he had died of AIDS, the Corcoran Gallery of Art canceled the photographer's "The Perfect Moment" exhibit. This spurred a heated nationwide debate about pornography as art and called into question the extent to which Congress and the NEA should be funding that art. When Mapplethorpe: A Biography was published in 1995, the noted art critic Arthur C. Danto, in The Nation, called it "utterly admirable… The clarity and honesty of Morrisroe's portrait are worthy of its' subject." The Washington Post declared the book as "mesmerizing as Mapplethorpe's stare in his self-portraits."
In 2010, Patricia wrote Wide Awake: A Memoir of Insomnia, which blended science, culture and personal insight to tell the story of why she – and 40 million other Americans – can't sleep at night. Janet Maslin in the New York Times singled out her "deadpan funny" sense of humor, describing the book as a "fine firsthand look at insomniac eccentricities." Five years later, as shoes were having a moment in popular culture, with women teetering in five-inch heels, she wrote 9 ½ Narrow: My Life in Shoes. The Wall Street Journal praised her talent for "funny and keenly observed details."
With The Woman in the Moonlight, Patricia has stepped back in time, writing her first novel about 19th century Vienna and the tragedy and dynamic passion that inspired Beethoven's Moonlight Sonata.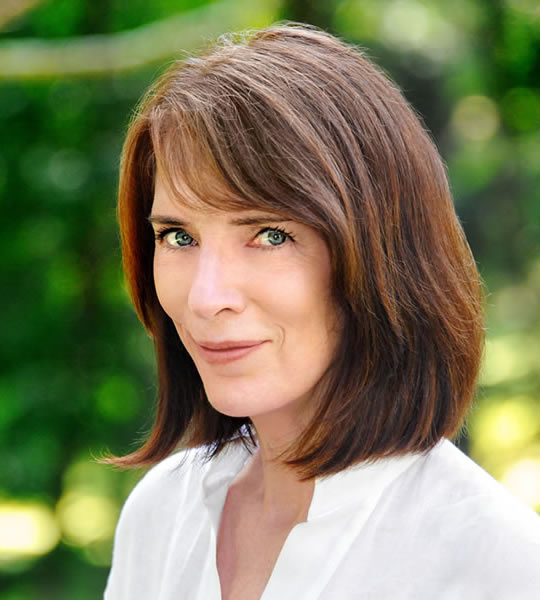 In this riveting biography Morrisroe comes a lot closer to the real man and his times than have all the pious tracts and memoirs… Anyone who was there will find the book perhaps the truest picture to date of an important corner of the New York art and social world during the past twenty years… The book is a valuable corrective, and a major study of the darkly shaded life of an American artist.